Photography Archive
FutureEverything Documentation
Most recently I've been photographing FutureEverything's events, which are published to Flickr shortly afterwards - they're also sometimes used to illustrate blog posts on the main site.
FutureEverything Team Profiles
As new people join the team at FutureEverything, I take headshots to add to the FutureEverything team profiles.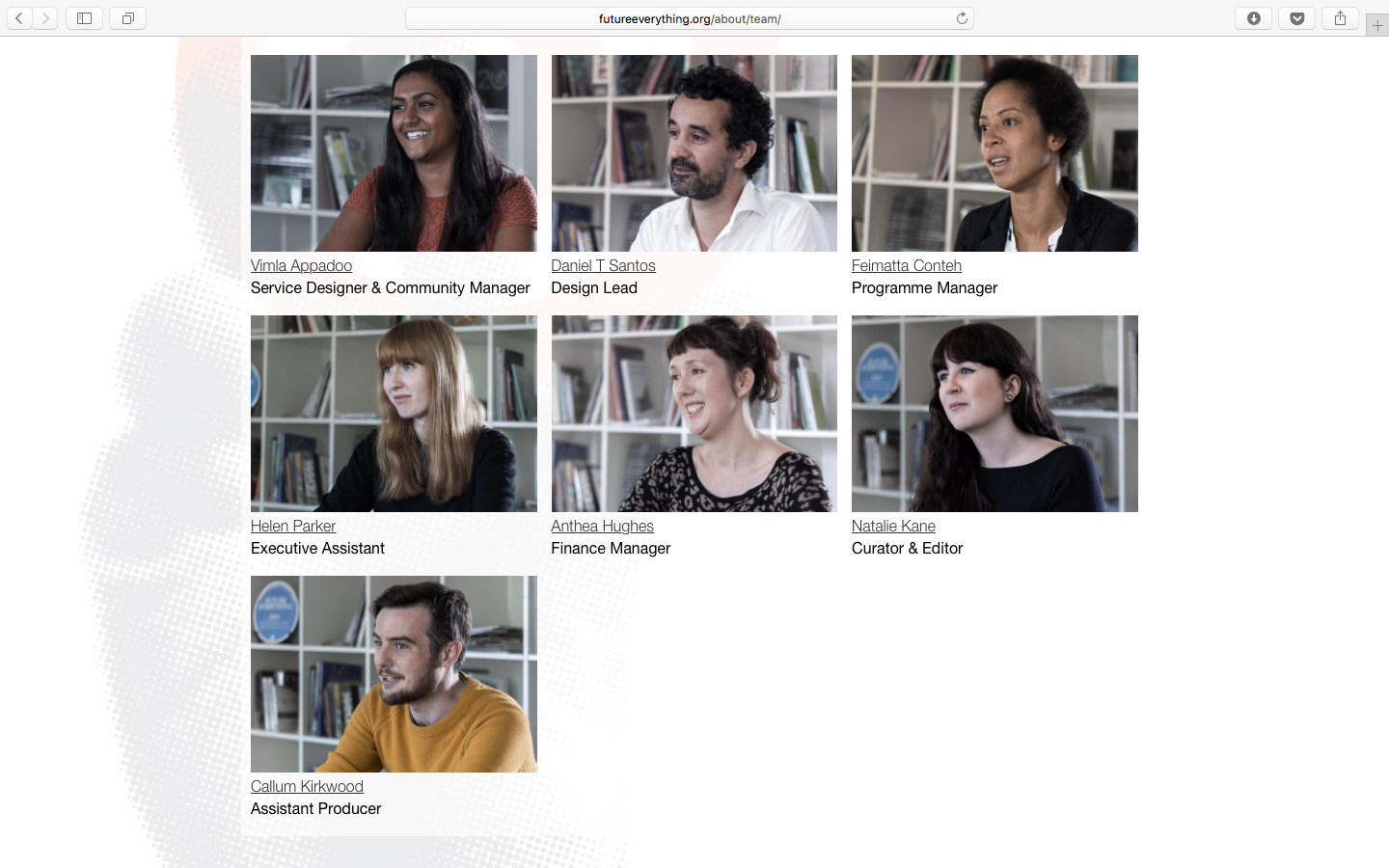 Rendered Light
The 2012 Genesis Imaging Bursary from Nottingham Trent University allowed me to continue making work for a year after graduation, concluding with a solo exhibition at the Lakeside Gallery in Nottingham. I ended up with a series of self-portraits created with a 1st generation Kinect camera, which registers reflections as partial 3D space.
Projected Light
My final project at university, this series was created by exposing black & white photographic paper with a digital projector, referring to the properties of screens and digital space. The images focus on the idea that photographs (and by extension screens) can act as windows that frame our viewpoint of the world.